I love everything about the grand canyon... I hate when Jeff goes near
what looks like the edge and acts like he's going to fall off.
Somebody smack him for me!
.
I love autumn in Wisconsin, the pretty leaves, cool crisp air, sweaters, jeans & new boots...
but I hate how quickly it turns into a very long winter.
.
I love when Jeff, Myself and the kids all go outside together to ride bikes or just
hang around in the yard... I hate how we all have this disgusting smell on our
skin that makes me want to vomit when we come inside.
.
I love my kids sweet little voices when they tell me random things... I hate when one
of those random things is "Mom, I gotta poop, as they are running to the bathroom
." WHY the need to tell me?
.
I love that my kids are all potty trained...
I hate that we apparently forgot to train them to flush the toilet.
I love going to California... but I hate when I go expecting this sunny beach

palm tree covered dream and end up in 60 degrees, cloudy wearing jackets.
.
I love coming home and filling up my fridge & cupboards with groceries...
I hate that most of them are gone by morning.
(at least all the snacks)
.
I love graphics, writing, creating, making new friends on my blog...
I hate being up til 4 in the morning some days keeping up with it all.
.
I love taking my kids to do fun things...the park, the movies, etc...
I hate when they end up complaining the whole time.
.
I love taking nasal spray in order to breathe...
I hate that I'm an addict and find it hard to breathe without it.
haha...
.
I love directing dramas and being creative at my church...
I hate that my stomach turns every time we are "on stage"...
and even more so when I am not the one acting. So weird.
(Probably because at that point I have no control)
.
I love getting excited for Girls Night Out & going to see a cute boy
& story in some new chic flick ;)
I hate when the storyline or events make no sense and are lame.
.
NOW THAT YOU'VE READ MY SILLY SIDE, GO READ MY HEART
OVER AT
THIS ENCHANTED PIXIE
TODAY!!!
linked up with her today: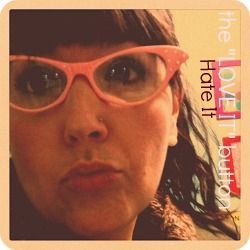 guest posting for her today: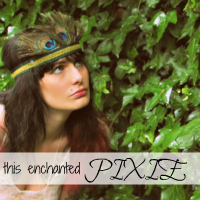 doing a giveaway with her today: