It is with tears in my eyes that I write
when I write my heart, on this level, I know it is God inspired
If you have any recollection in my soul bearing over time
you know that I desperately love people
I have a certain compassion
I see beauty in a great way
a way that I believe is from the heart of my heavenly father
The reason I know this is
because not everyone I know is like this
Not that they are rude or insensitive
But I am very specific in my thoughts towards humanity as a whole
Everyone I see amazes me
I am not saying that I agree with everyone I come in contact with
But I am fond of looking at people through God's eyes
Not just looking at people and saying,
Man that person is messed up, boy do they need Jesus...
but rather looking at them and saying
"Wow, I wonder what amazing talent lies inside of that person?
is there any way I can help them realize how precious they are?
how wonderfully unique they are...?
Do they know they are destined for purpose?
We all are...
This is dear to my heart because for so long I was a girl
who had no real place in life
I felt I was in this particular spot in life
because of my choices or circumstances
I am a wife, because I chose to marry 16 years ago
I am a mother because I chose to have kids 9 years ago
I am a preachers kid, because I was born to a preacher
I am a native american, because I was born to this family line
I am a daughter of God because I chose to let Jesus be my savior
Which is all true, yes.
But these are the factors that I've always used to identify ME;
preachers kid, native, mom, wife, christian.
When in actuality there are millions of people out there with those exact same "stats."
So, how does that make me different than them?
I never really took to heart all those things that lie within ME,
only ME...
are placed there by God for a purpose.
Jeremiah 1:5 says "Before I formed you in the womb, I knew you.
Before You were born, I set you apart.
I appointed you as a prophet to the nations
I've always had a genuine love and compassion for people,
but it is just recently I started to have an appreciation for Me!
Not because I am so great, because with out Him I am nothing
But as I look around, I see such creativity in every person I watch,
every person I meet
Everyone's interests, talents, personality, characteristics are so different.
Every single person is completely different from the next.
Because even if you have similar talents, you may not dont have the same personality.
Or even if you have the same personality, you may not have the same interests
you might have similar interests, but you have different emotional make ups.
unique desires.
you are attracted to different kind of people.
or different kind of people are attracted to you.
And this is not by accident.
This is on purpose.
Did you ever see 2 flowers exactly the same?
Or 2 zebras exactly the same?
2 trees, 2blades of grass, 2 bodies of water?
That is because God himself is the TRUE artist, the master designer of everything.
And when it comes to humanity,
we are made in his image
with thoughts, feelings, talents, personality, gifts...
yet his intent was never to make us robots
Seriously, sometimes I come to tears when I look at people...
and desperately hope that all those desires and dreams
and characteristics that lie within them,
that they realize those aren't there by accident
but they are purposefully exclusive
And each and every quality that is pumping through YOUR veins
can be used for God's glory,
in fact it's meant to be
After all he put it in you.
Only YOU can touch the lives are you that YOU were meant to touch
in that certain way YOU can touch them
because YOU see life and people in a particular way...
a specific way that connects YOU to THEM
I want you to know how exquisite you are
I want you to sit in front of a mirror with a pen and notebook
and write down every single thing about yourself you know is real
if you love to fix hair , write it
if you love to do make up, write it
if you do well with graphic design, write it
if you love to uplift people, write it
if you love to serve the homeless, write it
if you love to inspire women, write it
if you're good with numbers, write it
if you love poetry, write it
if you love to play guitar, write it
if you love to paint, write it
if you love to appreciate architecture, write it
if you love fashion, write it
if you love scrapbooking, write it
if you love to sing, write it
if you're funny
if you're sarcastic
if your encouraging
if you can speak publicly
if you can write good letters
if you love frogs
write it, write it, write it...
ANYTHING about YOU that makes you YOU,
that makes you ENJOY Life..
write it...
thank God that He made you who you are
and know that you are crazy beautiful
know that in some way, shape or form
that quality in you can be used with purpose.
no matter how small or insignificant it seems
it was intended to be used with purpose
to help others
and to Glorify God
Psalm 139:14 I praise you because I am fearfully and wonderfully made,
Your works are wonderful, I know that full well.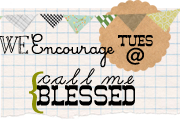 Also, I am guest posting today over at this sweet girls, blog.
Down to earth, intimate talk about marriage,
what I've learned in 16 years...